Rail on the River Tickets 2023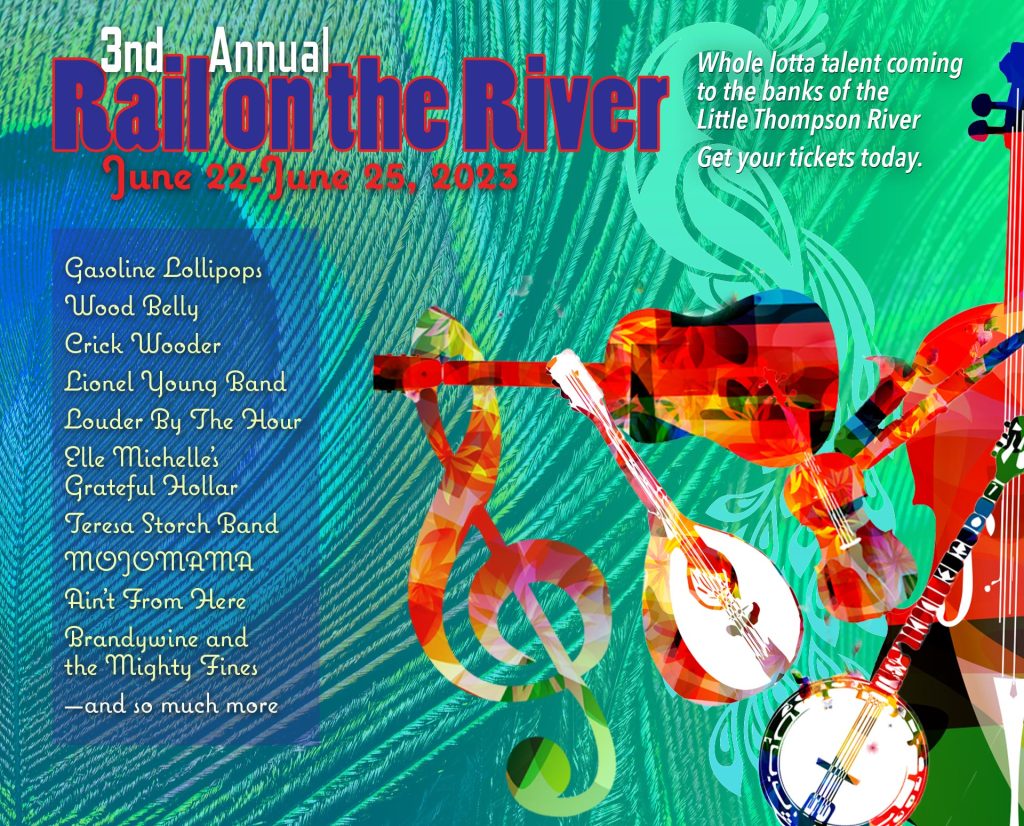 Tickets on sale NOW!
Amazing private party or the most intimate Colorado festival?
It is THE Quintessential Underground Colorado Music festival and one of the best parties you'll ever attend!?
Rail on the River is held yearly in the last weekend in June on the banks of the Little Thompson River with a private campground: ALL the camping spots sweet and shaded with lush green grass, the furthest spot just a 5 minute walk to the stage. Electric and water available in campground! Flushers and showers!
A BIG pro stage and FANTASTIC sound by Cheetah Sound. Campground/campfire jams, a big community potluck, crowd-sourced bar, donated beer, only 150 camping passes sold! Super kind people who know how to have fun. Put on BY festival freaks FOR festival freaks. Burning-man atmosphere! Crazy midnight ceremony! Enjoy floating on the Little Thompson River…

Fantastic food truck action Fri-Sun.
June 22
Gasoline Lollipops
All night Jams!

June 23
Teresa Storch Band
Brandywine and Elle Michelle and Friends
Wood Belly
Louder By The Hour
MOJOMAMMA
Crick Wooder
Late night sets + All night Jams!
June 24
Elle Michelle's Grateful Hollar
Brandywine and the Mighty Fines
Ain't From Here
Wood Belly
Lionel Young Band
Gasoline Lollipops
Burn Ceremony ~ Latenight!

June 25
Wake-n-Bake Breakfast, Jam and social

~
Tickets: Arts & Jams Camp August 24-27
In August, we do all the things we do in June, but without a scheduled lineup! YOU are the star of this one! It's a big music jam and arts fest campout party! There are instrument, music & art workshops, bands created on-the-spot, opportunities to play in front of others, games, latenight campground craziness – it's like BAND CAMP for grownups! Electric & acoustic welcome! Bring your drum! Not a musician? No worries! There's lots of room to enjoy the music, relax & get your party on, art, river fun, and the coolest people you'll ever meet!
See the Arts and Jams ticketing page for more info now.
What are people saying?
Deb G: Rail on the River was a magical festival at Parrish Ranch in Berthoud, CO. Personally, I rediscovered camping and all the joy of starry nights followed by coffee with new friends in the morning. An amazing lineup of musical talent kept us delighted, both with old favorites and new-to-us talent that we'll be looking forward to hearing again. Potluck meals, food trucks and impromptu invitations to join friends for a bite were all joyful celebrations and nourished hearts and bodies. We just can't wait for August and more fun and shenanigans all set to the live music of an amazing lineup orchestrated by Burle Galloway.
Rae M: Rail on the River is full of characters, conversations, and compositions/performances you won't forget. But for me what made Rail on the River incomparable was the overall experience.
My friend and I were gifted parasols that we danced on the soft silted ground under the moonlight in the rain with. I waded in the river and played my ukulele on a rock, and a crowd of crawdads came to listen and tap the beat on my feet.
At night the peacocks would echo their cry under the endless starry skies, and you could hear campers throughout the ranch call back. It became impossible to tell what was campers and what was peacocks. We watched the sun rise over the ridge and the incredible vision of every kind of rock you can imagine, blended together from the flood, was like a patchwork quilt.
We spent late nights talking to strangers who become dear friends, and had many adventures just frolicking in the beautiful surroundings. Now add to that a soundtrack of endlessly talented musicians, nourishing soul food, fantastic sound technicians, a dance hall full of history, and song circles sharing hearts and souls with each other… That's Rail in the River. Priceless.
We keep busy all year long!
We're a growing community of music, food, and fun lovers.
We do acoustic jams, house concerts, and socials!
For musicians and foodies, toe tappers and singers!
Potlucks with a live musical twist!
Community starts here
How to join us ~ links:
Meetup group: Longmont Musical Supper Club
Browse upcoming events here and get email invites when something new is announced.
This is where you rsvp – the most important link here – you want to be invited, right?

Facebook Group – community and info!
Connect with the people that attend in our casual facebook group.

Facebook page
Please give us a like! Lot's of announcements and info posted here.
Regular Events ~ What we do:
All of our events can be found on our meetup page here
Second Sundays Monthly at the Rail "Wake and Bake" from noon until 4pm. (directions/parking) These are breakfast/lunch potlucks and an open jam + song circle. Primarily strings. Light drums cool, to compliment the jam. There is no official jam leadership, and everyone gets to participate!
Potluck "participation" optional. Just come and eat and don't sweat it Or, bring something amazing. Musicians and music lovers welcome. You do not need to be a musician to come! There is no charge or donation requested. *sometimes people will pay to reserve a space at Rail on the River or one of our other upcoming events, if you see that happening, don't sweat it!


Third Wednesday Supper Songs at Shelley's
Third Wednesday evenings we gather at 7pm at Shelley's for a potluck and music performed live at Shelley's house – up close and personal!. Bring a homemade side if you can. If you can't, wine or beer or other to share. We ask everyone who can throw $10 into the musicians tip jar. If you can't afford, that's fine, we'd rather you came anyway! If you can afford more, we really appreciate it! While exposure is great, we prefer to honor our artists with cash that can pay rent, bills, etc.


Occasional Rail Shows – usually Saturday Night House Concerts at P&Ks.
Something special. 2 or 3 times a year we'll bring in a great band to play for us live.
remember… "What happens at supper club, stays at supper club!"
No money to the house for house concerts but we ask for sliding scale donations ($10 and up) that go 100% directly to the band.


Rail on the River and Arts and Jams Camp!
We do two musical campouts – One the last weekend in June and the other the last weekend in August. Both at a private campground about 15 minutes north of Longmont. These run from Thursday afternoon to Sunday.
In June we book some great musical acts, do interactive art, light-hearted ceremony, a big potluck on Thursday night and a wake-n-bake onsite Sunday morning. Breakfast jam with pickin, coffee, toast, and spreads each morning. There's lots of campground pickin and celebration of the amazing community we have together. Bring your stringed instruments, your singing voice, bacon, and a smile.
In August, we do all the things we do in June, but no scheduled lineup! It's a big music jam and arts fest campout party! There are instrument, music & art workshops, bands created on-the-spot, opportunities to play in front of others, games, latenight campground craziness – it's like BAND CAMP for grownups!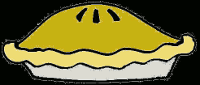 Make Your Pie!
Medicine on the River