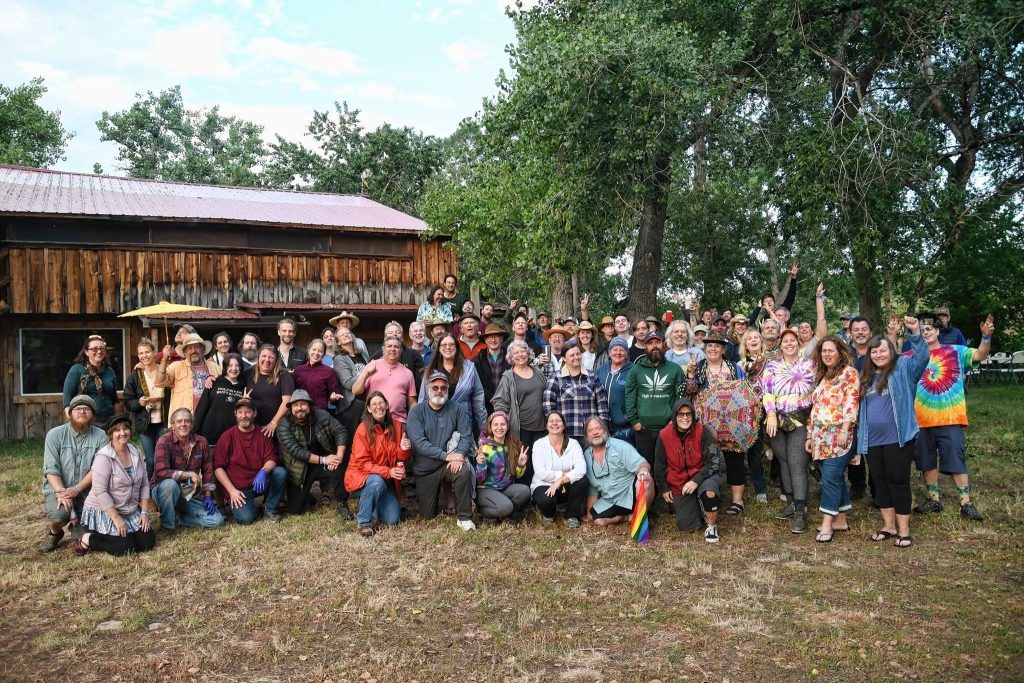 Rail on the River and Medicine on the River!
Rail on the River Tickets on sale now! Click here!
All of our events can be found on our meetup page here
Rail on the River
Thurs 6/23 – Sun 6/26

(sorry, no dogs/pets of any kind)

in no particular order...

Big Richard Band (2 days Thurs Long set/close and Sat closer)

Crick Wooder (2 days – Close Friday, likely latenight!
Shawn Cunnane, Kevin Conrad, Joe Racheli, Zac Nover, Andrew Lunsford

Benny "Burle" Galloway – Burle + B-Flats

Antonio Lopez Band

Charlie Stevens Band

Danny Shafer

Kevin Dooley Band

Greg Schochet and Little America (Greg's new hotness!)

John and Bill McKay (full) Band

Louder By The Hour Band yup, they're bringing us the rock and roll! (Don Beaver, Patrick Keenan, Chad Winterland, Steve Hull Hull)

Old Fuss & Feathers (Davis and Clare Vardaman and band!)

Oopsie and the Daisies (Andy Eppler, Pierre Gacoin, Rob Gonzales)

Parchment Doll (Jeanne Em, Sean Sweeney, Steve Gray, Bruce Jackson)

Taylor Simms and Friends

Tim Ostdiek Band with Jenny Balagna, Chad Mathis on Bass, Ben Hibbard Hibbard on drums, and David Ford on electric guitar.
Acts subject to change.
Medicine on the River with Benny Burle Galloway
Thurs 8/25- Sun 8/28
August: Medicine on the River with Benny Burle Galloway!
Thurs 8/25- Sun 8/28
In no particular order! Surprises only Burle can bring!
colabs and jams and badass pickery!
Bring your AXE Eugene!
Benny Burle Galloway
Gasoline Lollipops
Dad. Burn It
Blackdog
John McKay Band
Rebecca Folsom
John Truscelli
Ain't From Here
Pick n Howl
Espresso
Lunsfjord Cunnane
Nick Dunbar Band

All this, and more!
Acts subject to change.
email info@coloradograss.org with any questions!
Festival Pricing Details:
Tickets onsale 5/1 – check back here for the link!

Full Festival Thursday – Sunday $225

RV Passes VERY LIMITED: $50 (17′ and above)

Questions? email info@coloradograss.org and make the subject "tickets"
$225 donation per event for onsite camping, parking, and music!

$420 – ticket to both festivals While Supplies Last!
Save your spot for BOTH June and August. This offer can end at anytime!
You must buy the 2 festival pass at once.
RV spaces very limited! any vehicle at least 17′ long needs an RV pass
30 amp service available on a first come, first served, and sometimes shared basis. No promises! (but it worked out last year, bring whatever you may need to split/share a plug). We will need to know the length and make/model of your RV when you purchase your ticket so we're sure we can fit everyone and plan in advance.

Sorry – there are no Tipi's available.

No Pets / non-human animals of any kind.
You will be asked to leave if you bring an animal. Even if it's hiding in your RV.

These are NOT good events for kids. It's a grown up scene.
That said, you may bring a kid, but they must be with you 100% of the time.
EVERYONE NEEDS THE SAME TICKET.
Kids aren't free.
The August campout music is being organized + booked by none other than Benny "Burle" Galloway!
Gonna be the best time ever with a crazy cool collaboration involving serious badassery!

August event spaces, if some remain, will be available for $200 in person CASH ONLY at Rail events until the end of June's festival, unless sold out first.
Not refundable: but you may transfer to another person for no more than the amount you contributed. If you are transferring away to someone else, reach out and we will switch names for you; but sorry we are not able to find someone to take your spot.
This is not a for-profit thing. Last year, lost a bit of cash. That's okay. This year, we're adding a real stage, and will set up for smaller/late-night stuff inside. Hope to break even. If there's any leftover, it'll go to costs, improvements, and/or future events. (But there wouldn't be much if we got that lucky)
Jam circle
Song circle
pick
Sing Along
Better than karaoke
potlucks
meet people
camping
paul rennix
guitar mandolin banjo bass
bluegrass folk jazz
house concerts